June 7, 2016 | 6:00-8:30 PM | CIC – Venture Cafe (5th Fl.)
Cambridge, MA
Our June event has many inspirations, is a long time coming, and we cannot wait to wrap our arms around the enormous topic of light. This is a conversation for anyone interested in the effects of light pollution on wildlife and ecosystems, the impacts of artificial light on public health, the trend of dark skies laws passed by local municipalities, and what lighting industry leaders see in the future for smarter, more efficient illumination in our lives.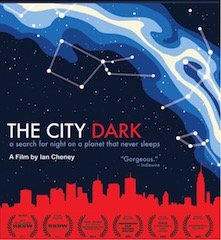 The evening will start with a screening of the award-winning documentary The City Dark (2011), by director/producer Ian Cheney. After moving to light-polluted New York City from rural Maine, filmmaker Ian Cheney asks, "Do we need the dark?" The film is a story of light pollution and the disappearing stars. The film asks viewers to stop and ponder what light, darkness and the stars mean to us, spiritually, physically, intellectually, socially and economically.
We will continue our reflection with the help of two extraordinary subject matter experts, Dr. Eva Shernhammer, Associate Professor of Epidemiology at Harvard T.H. Chan School of Public Health, and Jennifer Dolin, Manager of Sustainability and Environmental Affairs, OSRAM SYLVANIA, who will share their insights from the respective fields of health and industry.
GUEST SPEAKERS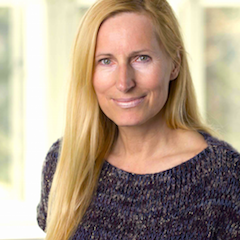 Dr. Eva Schernhammer
Associate Professor in the Department of Epidemiology
Department of Epidemiology
Harvard T.H. Chan School of Public Health
Dr. Eva Schernhammer is an Associate Professor of Medicine (Harvard Medical School) and Epidemiology (Harvard School of Public Health). In addition, she holds adjunct faculty positions at the Department of Epidemiology, Fielding School of Public Health, UCLA, and the Department of Epidemiology at the University of Vienna Medical School, Austria (her native home town). She is based at the Channing Division of Network Medicine at Harvard Medical School, home of several famous cohort studies including the Physicians' Health Study and the Nurses' Health Study.
Schernhammer's primary research interest is the relation of circadian rhythms and markers of the circadian system (e.g., melatonin) to cancer risk. Her major scientific contributions have highlighted the effects of light at night on cancer risk through the melatonin pathway. This work has led to the establishment of a new classification of shift work as a probable human carcinogen by WHO in 2007.
Schernhammer holds a Doctor of Medicine degree from the University of Vienna Medical School, a Doctor of Public Health degree (epidemiology) from the Harvard School of Public Health, as well as a Master of Science degree in psychology from the University of Vienna. She completed her medical training in Vienna and practiced for several years in hematology/oncology before becoming interested in cancer prevention.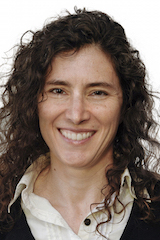 Jennifer Dolin
Manager of Sustainability and Environmental Affairs
OSRAM SYLVANIA
Jennifer Dolin has been with OSRAM SYLVANIA since 2004, where she is the manager of sustainability and environmental affairs.  She oversees environmental sustainability issues including lamp and ballast recycling, greenhouse gas emissions reporting, and OSRAM SYLVANIA's Global Care corporate responsibility initiatives.  With over 25 years of experience developing public and private environmental policy, her areas of expertise include lamp recycling programs, green building methods and solutions to combat climate change.
Ms. Dolin spent 10 years with the United States Environmental Protection Agency in Washington, DC, first as an early member of the ENERGY STAR® labeling team and then as the creator and manager of the SmartWay program for the Office of Transportation and Air Quality (OTAQ).
Ms. Dolin holds a masters degree from Tufts University in Urban and Environmental Policy and Planning, and a Bachelor of Arts degree from the University of Massachusetts at Amherst, where she graduated Summa Cum Laude.
Professionally, Ms. Dolin is a LEED® Accredited Professional, Lighting Certified, co-vice chair of the ASHRAE/IESNA/USGBC Green Buildings Standards Project Committee 189.1 and chair of the Indoor Environmental Quality working group, former chair of the Greenbuild Exhibitor Advisory Working Group, a founding board member of the North Shore Transportation Management Association, a member of the TFM Green Building Advisory Board, and a member of the UL Environment 106 standard committee for luminaires.
We hope you'll be able to join us for this exciting evening of learning. — Carol, Holly, Tilly.